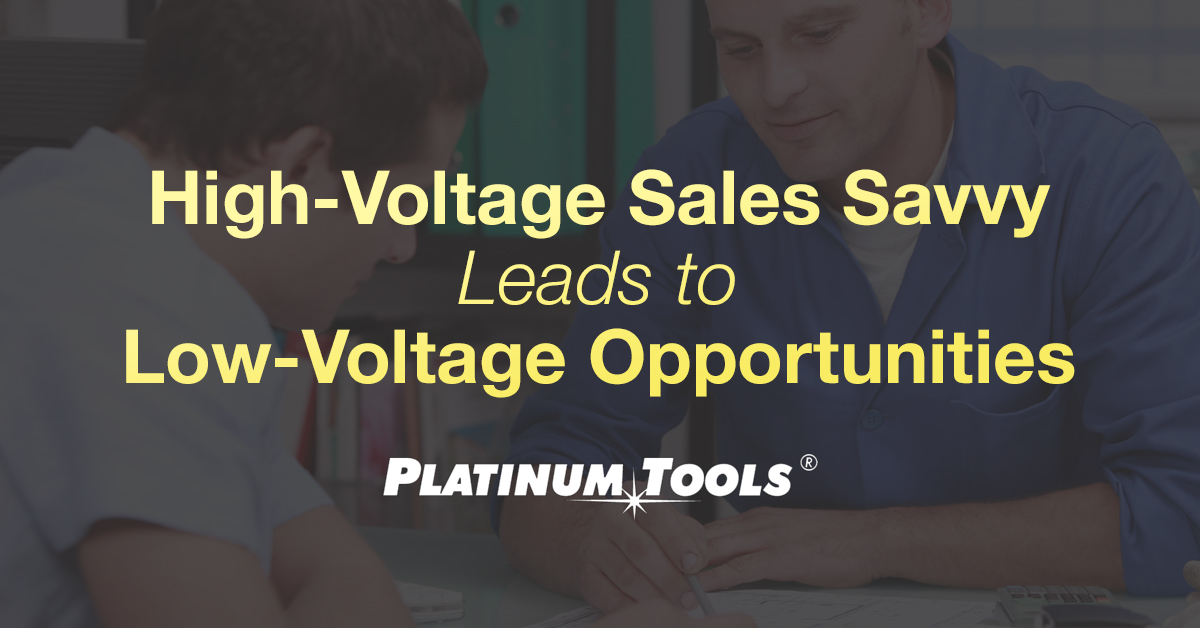 The U.S. market for low-voltage datacom products—spread across construction, manufacturing and utilities/transportation segments—is valued at nearly $23 billion, says the Electrical Distributor (tED) magazine. The low-voltage global security integration market was pegged at a staggering $60.3 billion, according to Electrical Contractor magazine. Gaining your share of this growing market calls for research and knowledge of current trends.
Segments
Both the segment categories and regional spending patterns for low-voltage products require further examination. The tED data points to manufacturing as the largest low-voltage segment, but even within this category, some areas dominate:
Computer peripheral equipment, computer storage devices and electronic computers (SIC Codes 3577, 3571 and 3572) account for roughly $6.2 billion within the top 10 segment industries

Manufacturing industries account for approximately $15.9 billion of the datacom product $22.7 billion market value

The low-voltage datacom product manufacturing sector is shared by a mere 20,000-odd companies in that top-10o tier

More than a million companies in the construction segment share a $2.0 billion market
The top 10 utilities and transportation industries bring in approximately $4.7 billion in datacom product value, with telephony biting off the largest slice of the pie, at $1.8 billion all by itself.
Regional Differences
Unsurprisingly, the Pacific Coast, with its Silicon Valley, server farms and other datacom infrastructure, boasts a $4.56 billion share of the country's $22.7 billion, with manufacturing gobbling up nearly $3.5 billion alone.
South Atlantic states take a $3.8 billion slice of the low-voltage/datacom product market, followed by the Northeast Central states at $3.2 billion.
Strategy
Working within a field sometimes makes seeing the big picture difficult. Electrical contractors already immersed in their work may not realize the vastly greater potential within their segment, region or industry. This means taking an assertive stance, asking probing questions with current customers to investigate their need for low-voltage products and services:
Door access controls

Nurse call buttons

Wireless access points

HVAC controls

Panic alarms

Internet of things (IoT)

Closed circuit television (CCTV)

Room sensors

Sirens

Annunciators
A company contracted to install a CCTV system may also be ideally situated to provide intelligent lighting solutions, but if the contractor does not speak up, the opportunity could be missed.
Indicators
One simple metric for measuring the potential growth in the low-voltage field is the percent of articles the two industry publications, tED and EC, are now devoting to low-voltage articles. Nearly a third of their content is now revolving around datacom, security, IoT and other low-voltage products and services.
Possibilities
Cabling standards must address this ever-widening field of products and services, so contractors and electrical distributors can tap these new markets. Offering structured cabling that provides for future growth is vital. Electricians and contractors can offer structured cabling and avoid diverting a share of the market to specialty datacom wholesalers and big-box retailers.
The only way to seize and keep these market shares, however, is to get into a routine of performing face-to-face market research with each customer encounter. A customer has door access controls—would CCTV be a logical next step? When planning for wiring call buttons and intercoms, structured cabling could go into the planning to also provide HVAC controls and other services.
Contractors and electricians should consider selling potential alongside current reality. The future arrives very fast, and at the pace of growth in low-voltage products, a wiring plan today that includes additional built-in cabling capacity could be tapped tomorrow by the next big thing, whatever it may be.