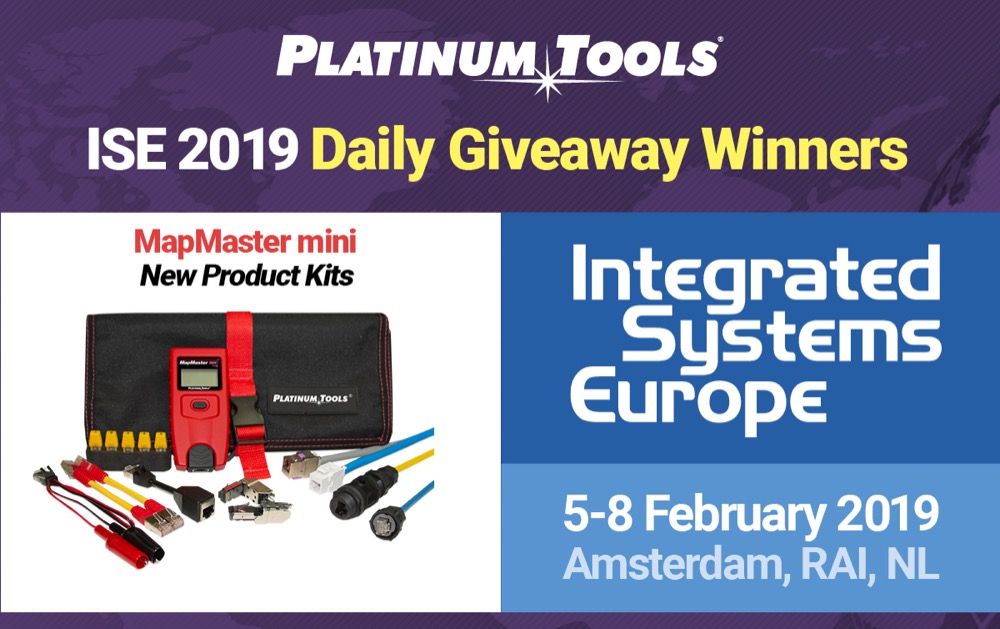 Great week at Integrated Systems Europe 2019 Amsterdam! Here's a few of our giveaway winners from the show!
Day 1 Winner
Flaviu Pop
Romania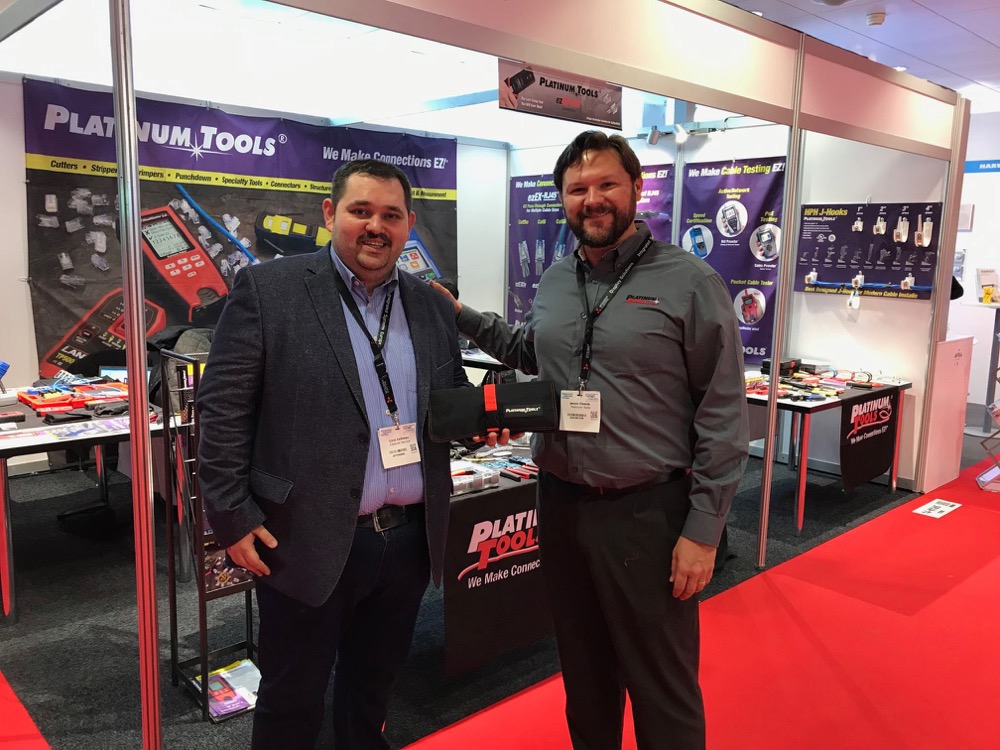 Day 2 Winner
Liviu Calincan
Romania
Day 2 Winner
TiHomir Ivanov
Bulgaria
Day 3 Winner
Arno Ribbink
Netherlands
Day 3 Winner
Jake Levene
UK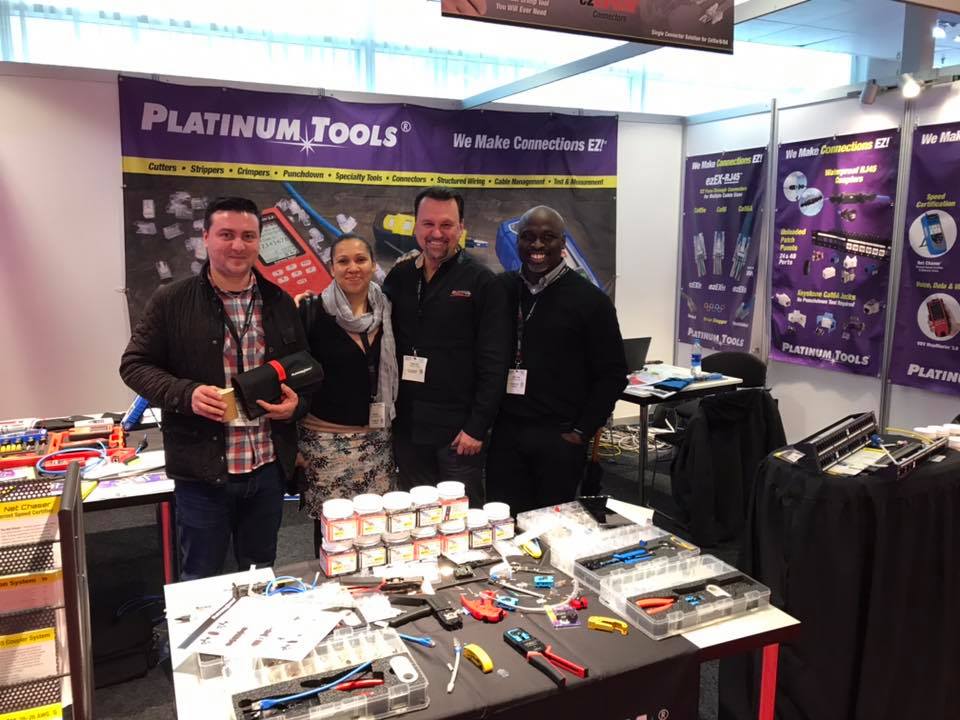 Day 4 Winner
Stephen Itoje
United Kingdom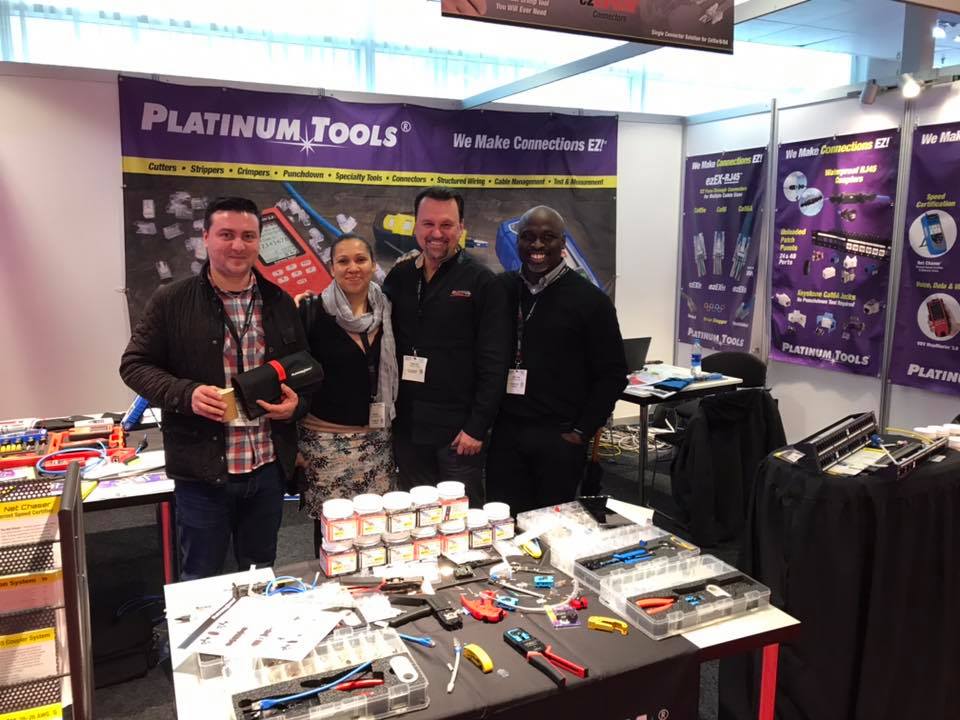 Day 4 Winner
Marouen Lashsoumi
We gave away eight MapMaster mini new product kits during ISE 2019 in Amsterdam from Feb. 5-8 at RAI Amsterdam. Two winners were awarded each day of the show.
The MapMaster mini RJ45 cable tester (p/n T109C) maps multiple locations and detects shorts, opens, miswires, reversals, and split-pairs. It includes a built-in tone generator and auto-off to extend battery life.
The new product kit includes:
MapMaster mini RJ45 cable tester
Network ID Only Remotes #1-5
RJ45 port saver
5-inch network patch cables (2 pieces)
Cable assembly, RJ45 to alligator clips
RJ45 shielded flex connector (2 pieces)
Keystone Cat6A jack (STP/UTP; 3 pieces)
Waterproof RJ45 splice coupler
Platinum Tools rollup pouch
We also showed the EXO Termination Kits
Featuring the EXO crimp frame with the EXO-EX and the EZ-RJ45 interchangeable dies, the EXO termination kits supply everything you need to terminate Cat 5e, Cat 6, and Cat 6A cables. Using the original EZ-RJ45 Cat 5e and ezEX-RJ45, ezEX44, and ezEX48 connectors give installers the fastest solution for terminating Ethernet cabling,
The EXO cut/strip/terminate kit (P/N 90185) gives users that need all the tools to prep and terminate a cable. The EXO termination kit (P/N 90186) comes prepared to accept additional tools with a foam insert that has tear way foam to put strippers and cutters.
These are the ideal, complete kits that every installer should have on hand during every call.